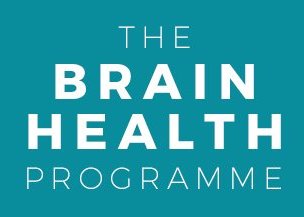 The Brain Health Programme
A nutrition and lifestyle programme to optimise your wellbeing, memory, and mood.
Do you find it hard to maintain focus and concentration?
Do you suffer from brain fog?
Do you struggle with low mood or anxiety?
Are you becoming more forgetful?
Are you tired all the time?
Do you have a family member who has been diagnosed with dementia?
If you answered yes to any of these questions, then now is the time to act. Mental health problems affect around one in four people in any given year and can range in symptoms and severity.
WHAT IS THE BRAIN HEALTH PROGRAMME
The Brain Health Programme is a nutrition and lifestyle coaching programme delivered by Nutrition Dynamics, a practice which has the licence from Cytoplan to offer this very special 6 week programme of workshops. It has been designed to optimise brain and health cognitive function.
THE PROGRAMME
The weekly meetings will cover topics that have all been shown in research as being important for brain health Including:
Nutrition for brain health
Poor diet is a significant factor in conditions affecting the brain
Optimising gut health
Poor gut health increases inflammation and often the root cause of many chronic health conditions, including cognitive decline
Stress reduction
Persistently elevated levels of stress hormone cortisol can kill brain cells and negatively affect the brain
Getting a good night's sleep
During sleep our body cells detoxify and cleanse and our brain re no exception.
Exercise
Aerobic exercise protects the brain from damage and helps to generate new cells within the brain. Exercise can lift mood and help with stress management.
Brain training
Exercising the brain is also important. Challenging the brain allows new connections to be created and maintained
The workshops include talks, activities and discussion to show you how to make, and sustain lifelong food and lifestyle choices to improve brain health.
Contact me to book your place at my next introductory talk in the community. You will find out more about dietary and lifestyle choices you could adopt to support brain health and maintain healthy cognitive function.
See EVENTS page for dates.
lorna@nutritiondynamics.co.uk